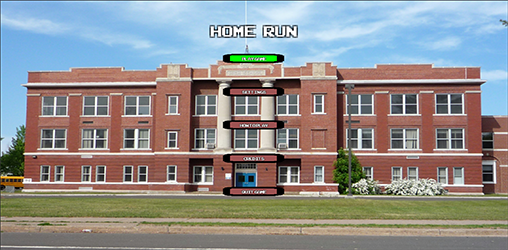 Home Run
A downloadable game for Windows and macOS
Play as the Big Bro and/or Big Sis and escort your sibling home, defending him from bullies that attempt to take your lunch money. Wander through the city and forest paths to make it safely home. Player can throw water balloons or slap the bullies to scare them away and protect your brother.
The art style's inspiration is taken from the NES game: River City Ransom, with some polished background and character sprites.
Game can be played using either keyboard or a controller.
Game includes multiplayer.
Credit to Philip Alexander Orr and Kellem Porteous for helping work on the game.
Mac build hasn't been tested yet.
Any bugs or issues please let us know in the comments.